software development
The majority of organisations have had computers for some time but many find that they're not getting the most from their investment. This could be because information isn't being organised in a useful way or simply that the data that's already available isn't being used effectively.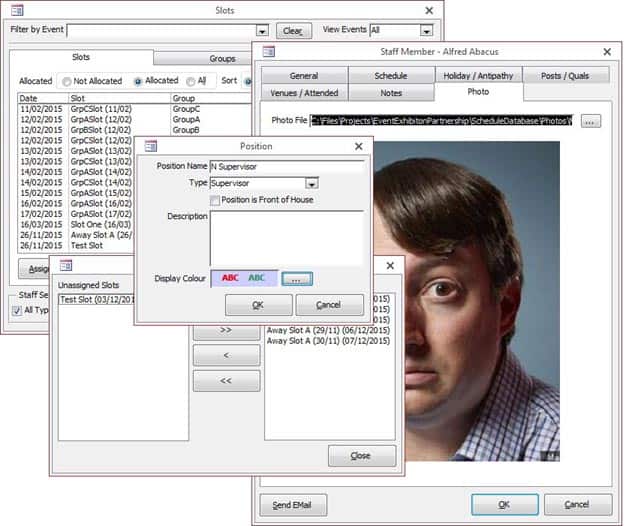 Often the best way get value from your IT systems is to have software developed that directly meets your needs rather than having to work around the limitations of off-the-shelf software. Sometimes there simply isn't a ready-made piece of software available that fits the requirement.
Over the years we've developed databases, spreadsheet based solutions and a whole range of software utilities to help clients get value from their IT systems. Whatever the software need, it is likely that we can help.
We develop software using Microsoft's Access, Excel and Visual Basic for Applications (VBA). We also work with SQL Server databases and the other Microsoft Office applications. Working with industry standard software enables us to develop solutions that allow customers to get the most out of the software they already have. It also means that you won't be stuck with software that can't be changed or developed in the future.
A new option that has become available recently is the cloud-based database. This internet database service enables a database application to be shared easily across different locations.
Investing in a custom-built solution can pay for itself very quickly. It could be the difference between needing one person to manage a task or several people. Or it could just mean saving hours of boring and repetitive tasks by automating them.
To get more details on the work that we do, the approach that we take and to see some examples, click the links in the 'services' menu at the top of the page.
If you have a project in mind, or if you'd just like to discuss your requirements, please get in touch.
Email: enquiries@jht.co.uk or call 0800 458 0439
For some good reasons to choose jhT for your project, click here…