jhTuppeny Consulting provides software development and consultancy services.
We specialise in projects using Access databases, Excel spreadsheets and the Microsoft Office applications – from spreadsheets to complete solutions that work across Office. We also build databases using Microsoft SQL Server and the on-line cloud database SQL Azure.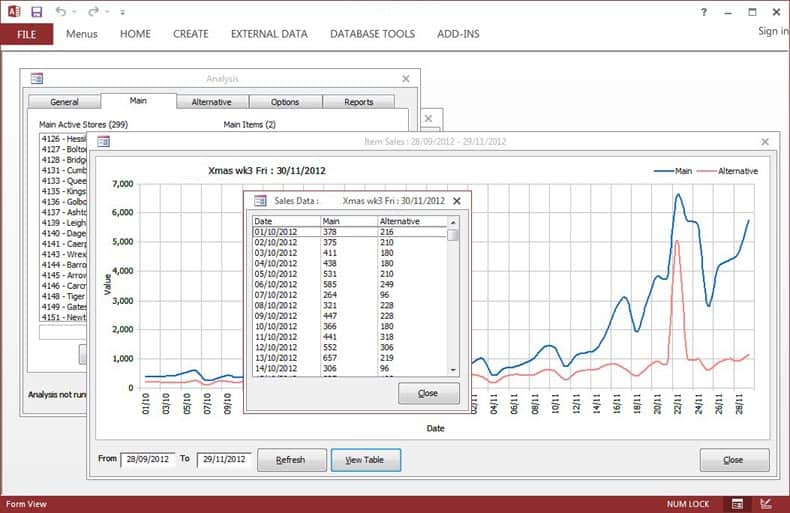 If you need an access database or other software application written from scratch or assistance with developing an existing system, we can help.
We can also help with simple utility applications that automate or support tasks such as data entry, formatting and reporting.
Many businesses are organised across a multitude of spreadsheets and other documents that are difficult to maintain. This not only wastes time but also might be standing in the way of your business.
We can provide a software solution that brings your information together, saves time and works effectively to support your business.
For 20 years we've worked with a variety of organisations from one-man companies through to major corporations like Walt Disney, Barclays Bank and Esso. We've developed solutions across a wide-range of industries and business tasks so we can deliver the software that your business needs.
For some good reasons to choose jhT for your project, click here…
If you're looking for a London based programmer for projects in Access, Excel or the Office applications or if you'd just like to discuss your project, please get in touch.
Email: enquiries@jht.co.uk or call 0800 458 0439